Job Posting
Canoe Trip Assistant
https://www.goodwork.ca/jobs/canoe-tripping-summer-camp-jobs-canoe-trip-guides-and-wilderness-program-jobs-63069
Accommodations: room and board are included & training certifications costs are covered
Dates: June 13-August 12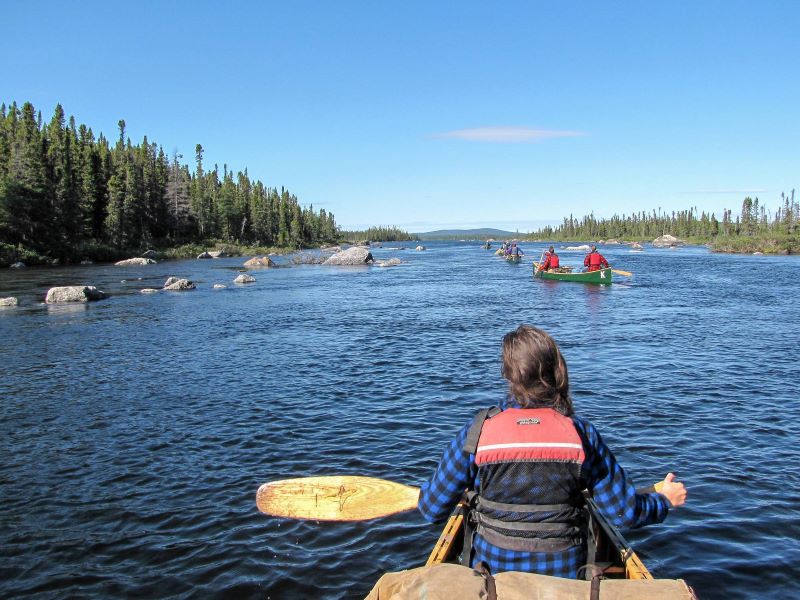 Keewaydin Camp is the oldest wilderness canoe trip program in North America, established in 1893. Traditional canoeing and camping in Ontario, Quebec, Labrador, and Manitoba. Our single-gender programs for girls and boys ages 10-19 years old are incredible and inspiring. Come join our welcoming staff, in a magical location, and gain life and professional development skills that carry into other aspects of your life. Make a difference in a youth's life, immerse yourself into the beautiful waterways and land of northern Ontario.
Experience paddling a canoe, working with youth, and an interest in learning Keewaydin's way of canoe tripping a must, past canoe trip experience a plus.
Dates: June 13-August 12, summer contract, pay range between $2350-2500 US$ and opportunities for a bonus. Room and board are included and training certifications costs are covered by Keewaydin.
Trip staff receives training prior to working with campers, which usually includes Advanced Wilderness First Aid or WFR, Wilderness Water Safety training, Whitewater STR for those who may lead trips that include river travel, and a week of staff training on leadership, social-emotional lives of children, Keewaydin specific risk management, protocols, guidelines, and trip prep.
Watch our camp video to learn more and visit our website.
To Apply:
If you would like to apply, send camp director, Emily Schoelzel, emily@keewaydin.org an email sharing information about yourself, reasons for applying, and what you enjoy about canoeing. Questions are most welcome.